(All Governors attend our combined Full Governors & SEC Committee)
Governors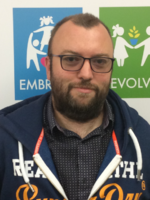 Keith Paterson - Chair of Governors
Headteacher Appraisal Committee, Resources Committee, Online Safety Governor & Health and Safety Governor
Keith has over 20 years experience in the creative industry and is the Director of Tornado, a design, website and software company based in Liverpool. He lives in the Up Holland area and has two daughters who attend Delph Side, so he knows how brilliant the school, pupils and staff are. In his spare time he loves playing and coaching football and is the coach of a local girls football team. He is a huge fan of Everton and enjoys taking his daughters to home games at Goodison Park. With Tornado he works closely with Everton in the Community and other charities on sporting projects to improve the physical and mental health of children and adults.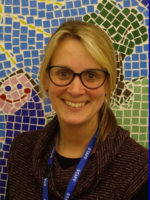 Liz Ormerod (Headteacher)
Full Governors, SEC Committee & Resources Committee
Liz is our Headteacher and is passionate about our Delph Side Community.  She has a variety of teaching experiences in the Blackpool and Chorley areas, but actually lives up in Garstang with her hubby and two children, Charlie (15) and Olive (10).  In her free time she  enjoys nothing more than quality family time.  Liz has an 'open door' policy to her office and is always happy to meet visitors. Liz is really proud to serve our Delph Side community :)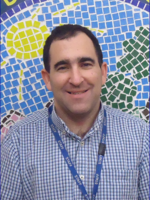 Jonathan Fyne (Co-opted)
Resources Committee (Chair) & Training Governor
Jonathan is a staff governor and is our Assistant Headteacher, teaching in Year 2.  He is also responsible for managing the Early Years and KS1, Able and Talented, Reading as well as all things technical including our Computing curriculum and Online Safety.  He is passionate about his beloved Everton and enjoys nothing more than a trip to Goodison Park as well as following them round the country to away games.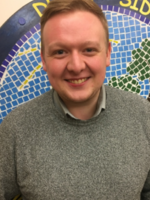 Thomas Hedderick - Vice Chair of Governors (Local Authority)
Head Teacher Appraisal Committee & Safeguarding Governor
Thomas is a recently qualified barrister having studied at the University of Liverpool and BPP Law School in Manchester. He is from the Birch Green area of Skelmersdale and currently works at Edge Hill University in Ormskirk. As a new governor, Thomas is looking forward to working with Mrs O and the rest of the wonderful staff and students at Delph Side to show everybody in our community that we are a great school! Outside of work, Thomas is passionate about his favourite football club, Everton, and has recently taken up running as a way of getting fit and active. His next challenge is to complete the Great North Run in September 2018!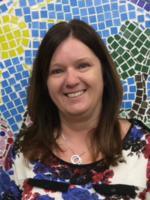 Karen Hayes (Co-Opted)
Pay Committee, Resources Committee, Pupil Premium Governor & Early Years Governor
Karen has worked in a primary school for 11 years as a TA and as part of the pastoral and interventions teams. Last year she reduced her hours at the school to work in her partners company which is based in Skelmersdale. He was at a networking event and spoke to a man involved with breakfast clubs in the area who said they needed volunteers, he introduced Karen to Delph Side and she has helped at the breakfast club since.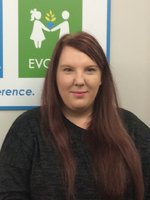 Jaclyn Turner (Parent)
Pay Committee, Resources Committee & School Development Governor
Jaclyn is a HLTA and currently works at The Acorns (PRU) where she assists with the pastoral team and works with families to overcome any barriers identified to learning students may face. Jaclyn is passionate about making a difference to the lives and education of young people in our community. She strongly believes in equal opportunities for all, and young people should be given support and encouragement to achieve their goals. Jaclyn's particular skills lay very much in SEN and she wishes to advance in her career particularly in this department. Jaclyn has recently moved her two children into Delph Side who are thriving being part of a small, nurturing, family community school. As a new parent governor, Jaclyn is looking forward in working with the team. Outside of work, Jaclyn is a family girl and loves spending time with her children.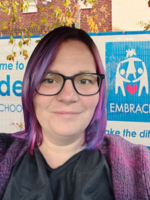 Carol Morris (Co-Opted)
Resources Committee & Attendance Governor
Carol has over 20 years' experience in data, business and systems analysis (in fact anything that involves spreadsheets and data!) in sectors ranging from IT services to bus design and manufacture. She lives in Ashurst with her husband, two children (Robert & Daniel), two dogs and a gecko. Robert moved to Delph Side to complete year 6 and it was this really positive experience that led Carol to become a Governor, seeing first-hand the care and determination of staff to overcome challenging situations and the friendliness of the children to visitors and staff. When she is not working Carol enjoys long dog walks and crochet.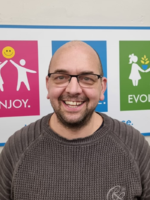 Richard Whitehead
Richard has lived in West Lancashire most of his life. He is married with two children, Sophia & Riley. He first associated with Delph Side around 6 years ago, when he was involved in a Saturday Club that ran from here. In the past 18 months he has supported some of the interns on placement here and grown to know what a fantastic nurturing and loving school this is. When given the opportunity to join the team he jumped at the chance and he aims to help continue in the wonderful ethos in the local community and beyond. In his spare time he loves spending time with his family. His other two passions are sport and mental well-being, he firmly believes that these work hand in hand and enjoys his time either with others, playing five-a-side football or on his own walking or cycling.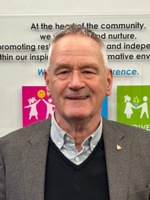 Keith Berry
Pay Committee & Special Educational Needs Governor
Keith had extensive experience as a Senior Leader in a number of Special School settings nationally before being appointed as Headteacher at Park Community Academy, Blackpool, in 1998. Over a period of 23 years, he led the school through a major period of change that saw the age phase and designation of need change significantly and the pupil population more than double in size, before retiring in 2020. The school moved from 'satisfactory' in 1997 to four successive Ofsted 'Outstanding' ratings. Keith is a great advocate for distributed leadership and a 'grow your own' policy for staff. He was an NLE for seven years, Park Community Academy had National Support School status and was a lead school for School Direct ITT in partnership with the University of Cumbria. He also has previous experience as an IEB member and as an Accounting Officer within an Academy Trust, developing a good understanding of the academy system and it's leadership, organisational and buisness structures. Since retirement Keith has become a member of two governing bodies and an avid dog walker with his Labrador, Tilly. High on his list of personal interests is sport and he is a 'self-confessed football fanatic' in his spare time- supporting his home town team, Huddersfield Town through thick and thin! Keith was awarded the Gold Pearson National Teaching Award for Lifetime Achievement in 2019.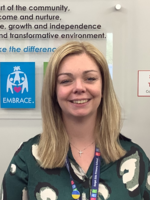 Patricia Roche (Staff)
Tricia volunteered at Delph Side several years as a mature student in college. Since then, Tricia completed a 1st class BA HONS degree in Teaching Learning and Child development at Edge Hill University last year. Due to the pandemic Tricia did not get much experience in work placements. She wanted to work at a school to assist in making the decision of what career path she will take in the future. Therefore, Tricia is currently a TA at Delph Side school. She is extremely positive when it comes to her position and is enjoying putting her knowledge from her degree into practice. Tricia is extremely passionate about working with children and continues to thrive in her learning. She understands how important education is, however, Tricia is an advocate for looking after children's mental health. She is also extremely interested in SEND and takes pleasure in working with children in our wonderful Hangout. When not at Delph Side Tricia loves to spend time with her family. Her favourite time of year is September not only because it's her birthday but because Strictly Come Dancing starts. She is their biggest fan.
Governors Information